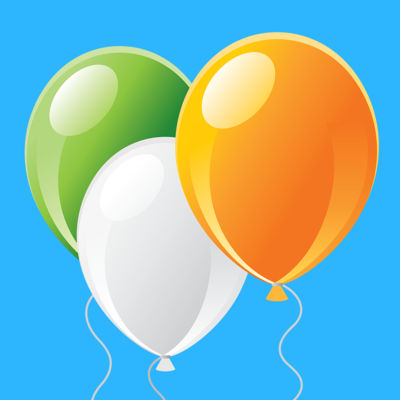 Device: iPhone/iPad
Scan QR Code to download the app
Baby Games - Balloon Pop
Classic balloon popping game for kids, with colorful graphics, cute animals, and full of tiny stars! Tap, tap, tap...

Everyone likes balloons but popping them is even more fun! This is a simple yet addictive and challenging balloon popping game that offers you a lot of excitement.

Your goal is simple: pop as many balloons as you can.

There are numerous colorful balloons to pop in this game.

Balloon Pop is a simple and attractive game suitable for all ages and fun to play in any case - whether you want to just take it easy and relax, or play it seriously and test your tapping skills.

FEATURES:
• Everybody has this classic game in their phones.
• It's easy to play. Just pop it.
• beautiful HD graphics
• Balloons with special-effects
• Multiple touch supported.
• Plain, simple fun for toddlers

REVIEWS:

I would definitely suggest this game to my young niece and nephew, they will enjoy it, because even I enjoyed playing it.

My granddaughter who is eight months really loves this game. She already knows how to pop the balloons. It makes her very happy.
Screenshots